Black Swan Designz

has set itself the goal of bringing "captivating" lovemaking out of the dark. We are convinced that for a sensual, exciting experience, quality, comfort and design must not be missing. The Black Swan product range is elegant, soft, comfortable, durable and on a whole different level when it comes to bondage-gear suited for play.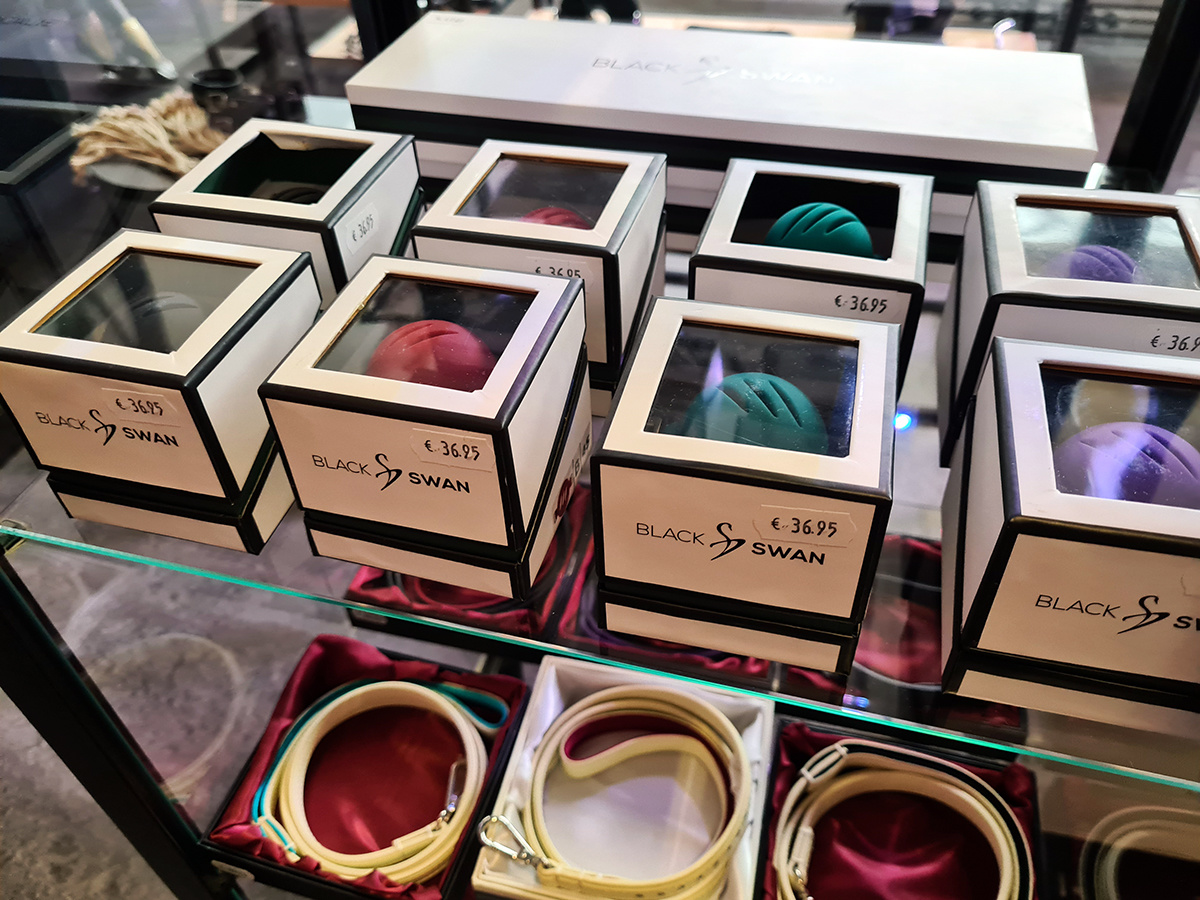 Black Swan has a mission: In the pursuit of perfection, they are committed to making the highest demands on the quality of the materials, the functionality and the design of our products. Every product goes through an extensive test procedure and is provided with a clear quality label. They only work with selected suppliers who share our ambitions. The BLACK SWAN brand stands for an unconditional promise to these demands and to the creative innovative power in the design and development of our product range.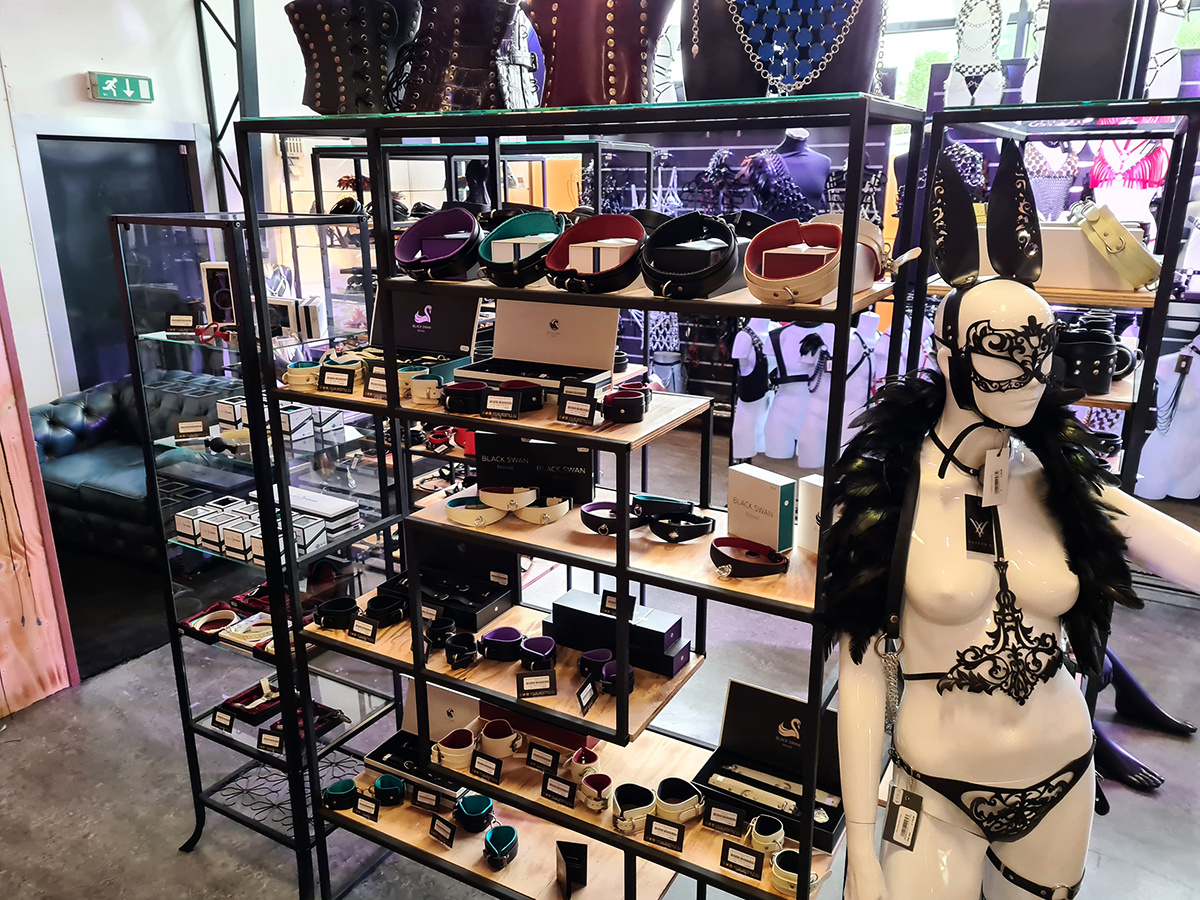 Why Black Swan?
Because it LOOKS good: Thin padding, high-quality real leather, unusual color variations and coordinated metal elements make our products real eye-catchers in every situation.
Because it's PLEASANT. Breathable and easy-care inner fabrics, rounded edges and individually fitting sizes (S-M-L) without overlaps ban "one-size-fits-all", minimize annoying sweating and ensure unique wearing comfort - even for hours or a whole day.
Because it WORKS. Individual sizes, buckles that close perfectly, integrated reinforcements and carefully placed rivets and seams ensure that everything stays in its place, high loads are no problem and long-term enjoyment with Black Swan products is guaranteed.
Black Swan combines exclusive design paired with functionality. They leave no detail untouched. The intricate design process accounts for even the smallest details, such as the uniquely designed buckles. A custom "Black Swan" mark is graved on each and every product, because Black Swan proudly shows the creations.
Black Swan has several different product categories. Collars, handcuffs, ankle cuffs, thigh cuffs, leashes and hogties. A completely separate category, brand-new in their development, is the detachable gag system. Combine ring-gags (40mm), closed ball-gags (40-45mm) and open ball-gags (40-45mm) with the easy to connect leather straps. You just need one strap: with it, you can freely decide what gag you want to use!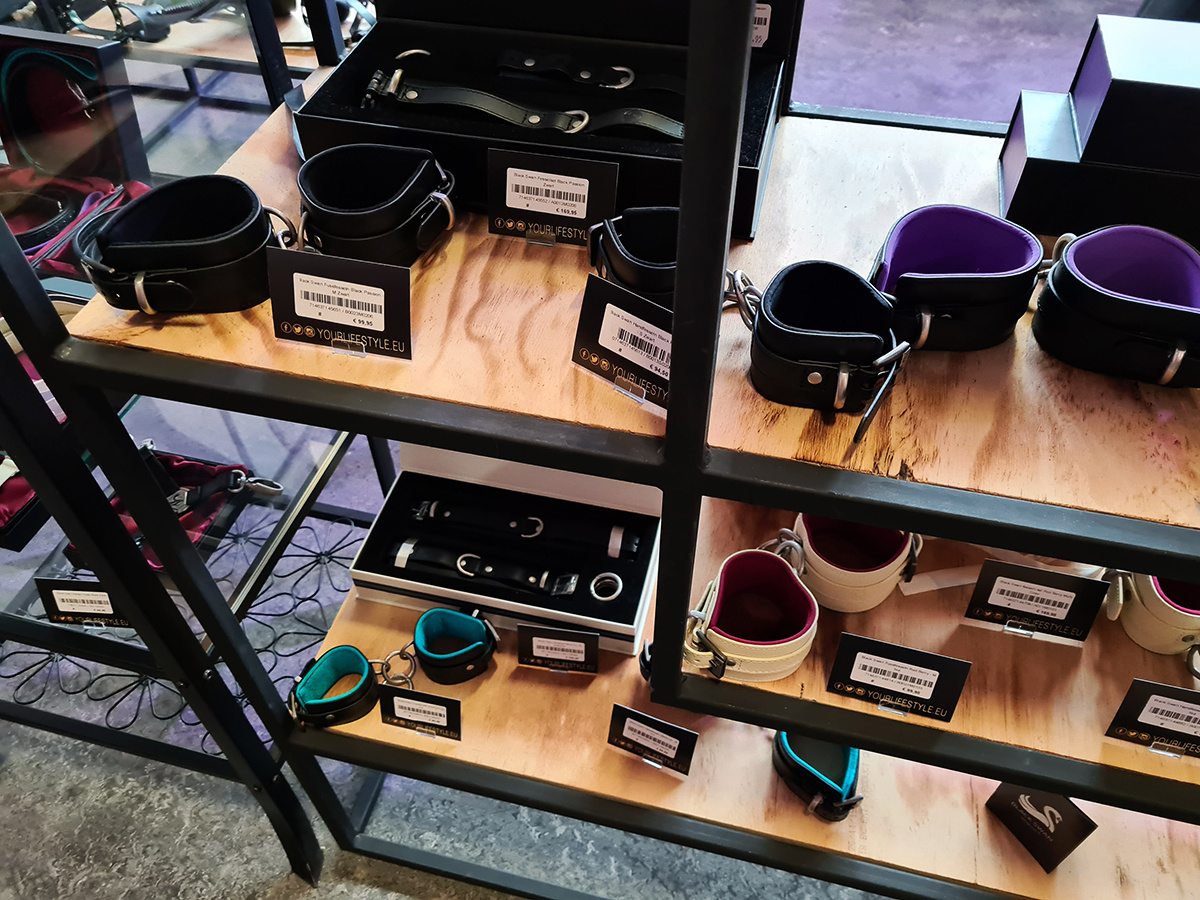 Black Swan has unique color combinations to choose from. Black Passion, Black Berry, Black Purple, Black Ice, Red Berry, Blue Ice, Black vanilla. All bondage equipment is available in these colors. You can choose from either black or crème white leather, with a colored accent (red, purple, ice blue, black or white). This means you can collect your own full Black Swan collection in the color of your dreams!
-------------------------------------------------------
The world of electro play!

Electro sex is a way of stimulating the sexual organs and erogenous zones through electrical stimulation. The human body is largely composed of water, which makes it an excellent conductor of electricity. Both men and women can enjoy the sensations of electrosex. Using an electronic sex toy, electricity can stimulate nerve endings and thus create different sensations.
"The human body is largely made up of water, which makes it an excellent conductor of electricity"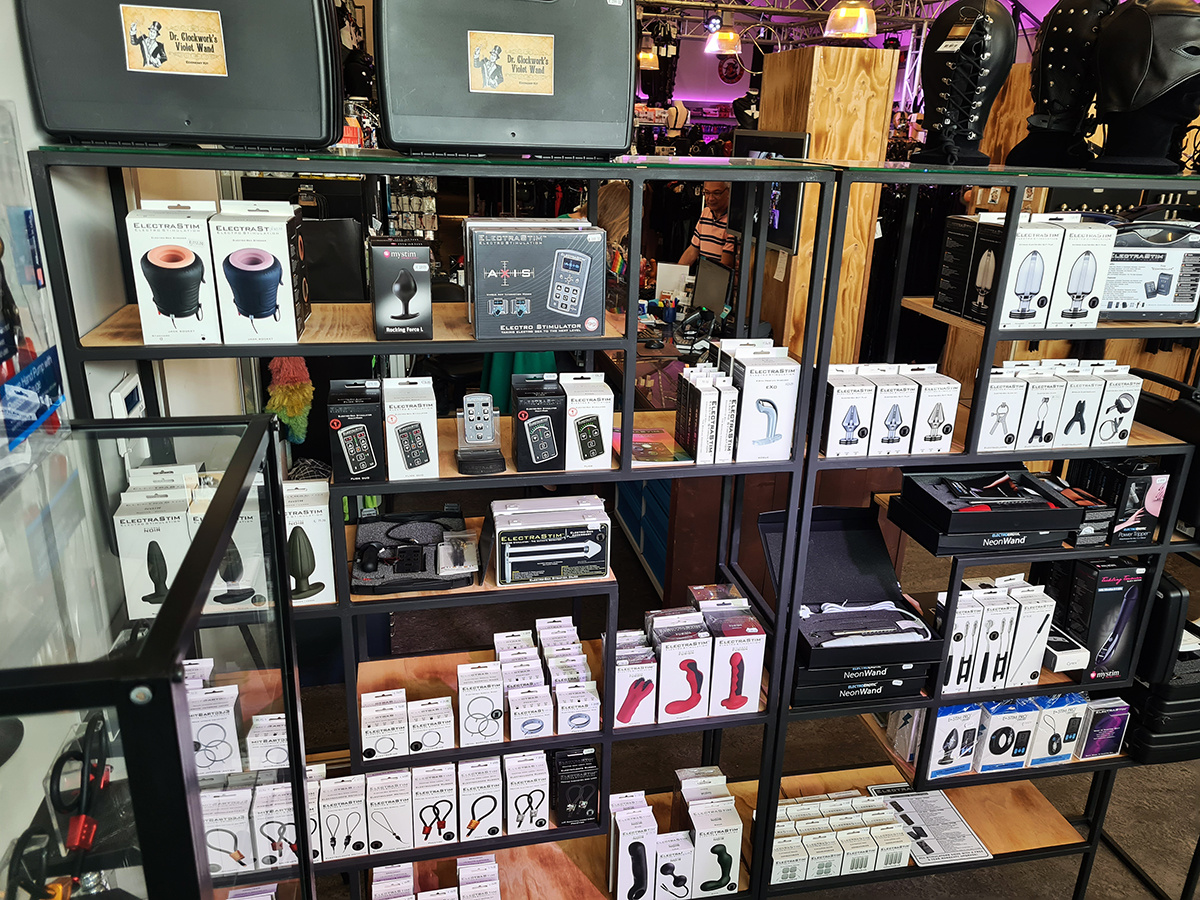 From light vibrations to firm pulsations, almost everything can be set using the control unit. Two or more points on the body are fitted with an electrode. The area between these two points is then 'stimulated'. For men, electrodes are placed around the anus, the scrotum or against the base and the tip of the penis. For women, the clitoris, labia, vagina and anus are the most popular areas.
Does it hurt?
Although stimulation with electricity is still often linked to BDSM, electrosex does not have to hurt at all. Of course it is possible to hurt the body, but electrosex involves much more than that. You and/or your partner have control over the level of stimulation. At a low intensity, you may feel a slight tingling. By turning the knob a little forward, it will start to tickle slightly.
"Although stimulation with electricity is still often linked to BDSM, electrosex does not have to hurt at all. At low intensity, for example, only a slight tingling sensation can be felt."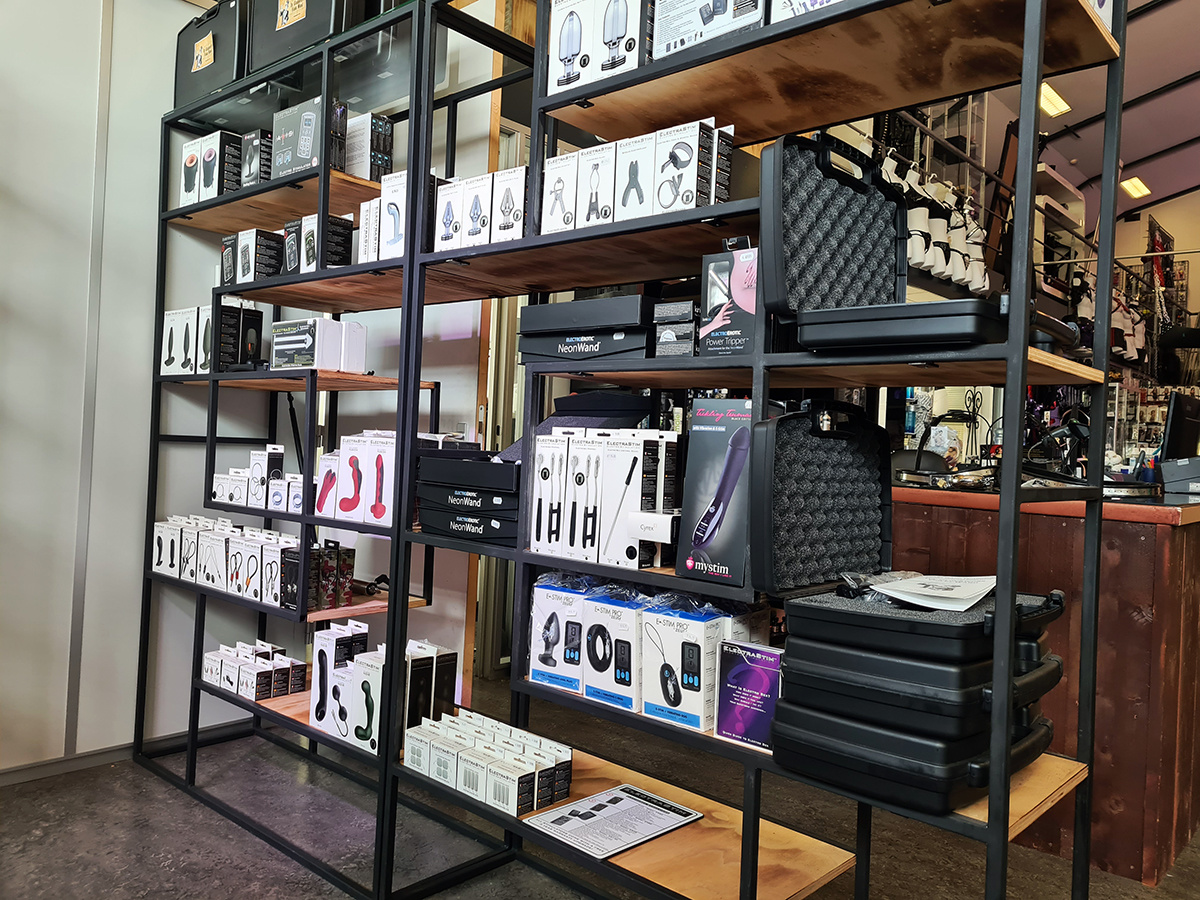 When the electrodes are connected to the erogenous zones or genitals and can be used on a light setting excellent during foreplay. By increasing the intensity further, a more stabbing pain can be felt in the long run. You are stimulated more firmly and the sensation is similar to that of penetration. The muscles can start to contract, resulting in a violent orgasm. Without having to use your hands!
-------------------------------------------------------
Latex Heaven in Hoensbroek!

YourLifestyle is latex heaven for anyone who has fallen in love with the wonderfully erotic material. Latex exudes sex, style and luxury. Wearing the fabric gives you a unique feeling, that no other material can beat! We are one of the very few stores where you can be mesmerized by the outfits and try one on for yourself. You did not fall in love yet? You absolutely will!
YourLifestyle has recently started working together with Ardita Fetish Fashion, owned by a designer couple who create flawless, perfectionist, gorgeous latex outfits in their own studio. We are proud to be among the very few exclusive stores that have Ardita handmade latex in our collection.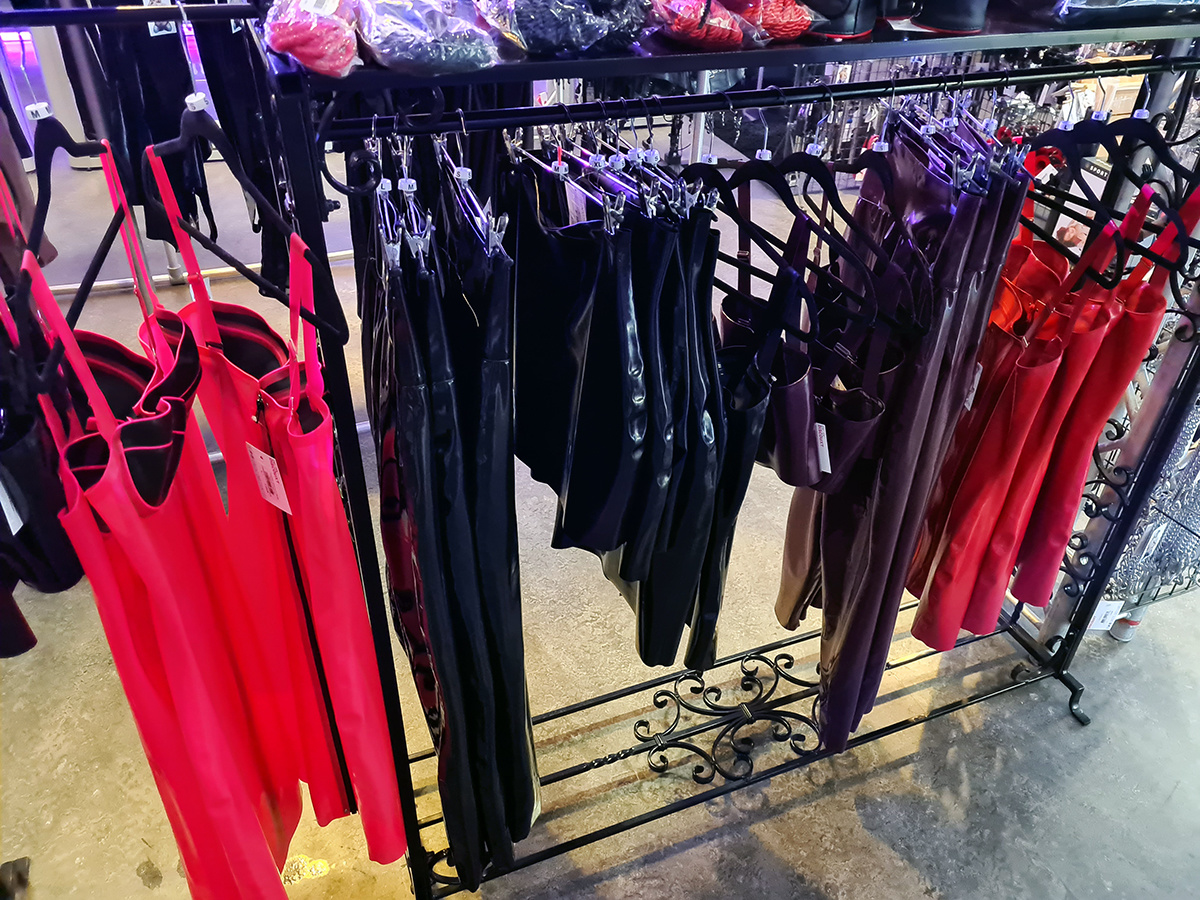 One of their unique design-categories is the 'Alexandra' model.

The leggings and skirts come with a 0.6mm reinforced waistbelt to enhance your figure even more! The tops, jumpsuits and dresses have very elegant cups, adjustable shoulder straps and near indestructible hooks in the back. Take this special opportunity to combine one of the gorgeous bras or tops with a pair of premium crafted leggings. You will absolutely steal the show. Our current collection includes a variety of colors: black, red, ruby and even vibrant Magenta!
Besides our happy collaboration with Ardita FF, our collection also includes some classic Peter Dominie latex (men & women), and some more affordable outfits for the enthusiastic first-timer.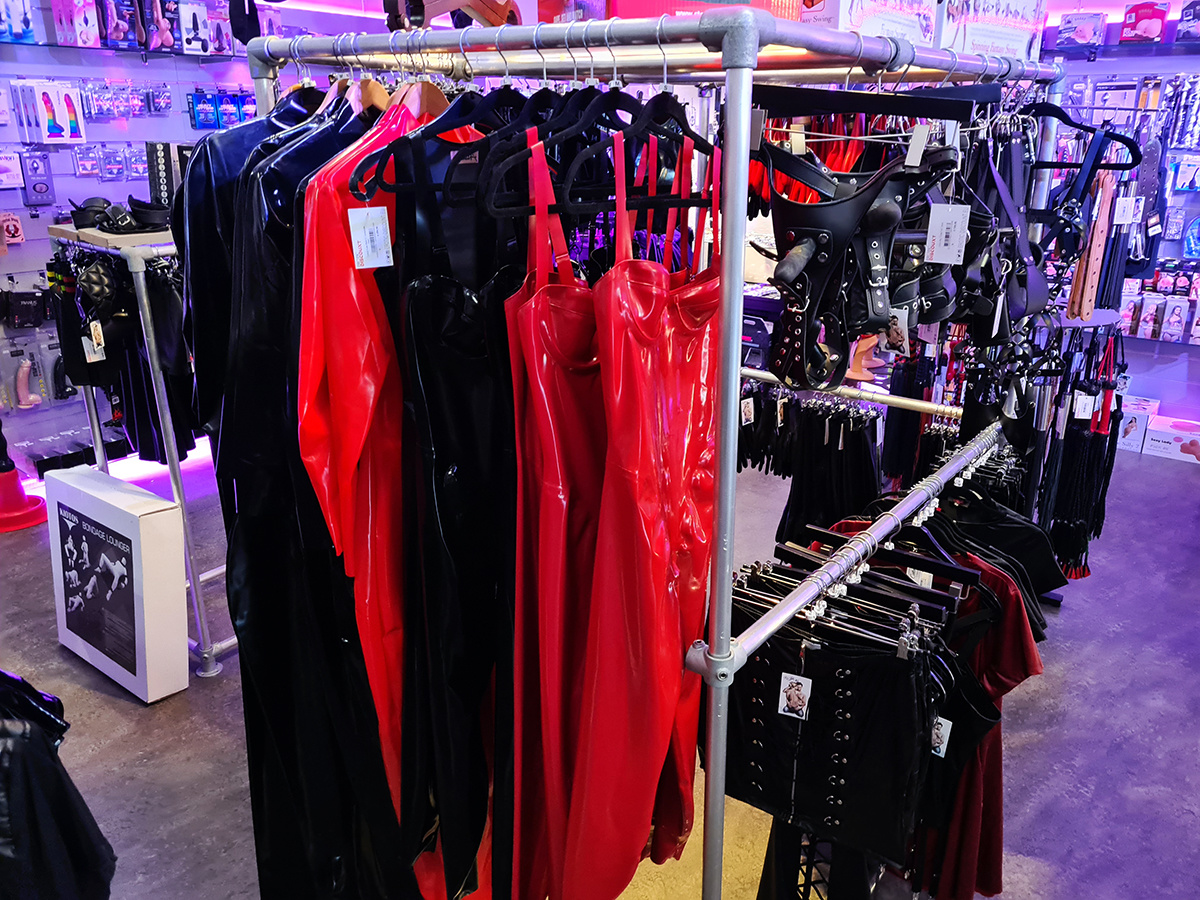 What kind of latex outfits can you expect to find in our store?

Tube dresses, catsuits, jumpsuits, garter belt dresses, mini dresses, miniskirts, pencil skirts, lingerie (thongs, strings, high waisted Brazilians), bras, tops, leggings, stockings, gloves (in all lengths), fashionable waist cinchers, shirts, vests, polo shirts, cargo shorts, trousers, the occasional uniform and much, much more!
We only sell our latex in-store! We want our customers to be certain of what they buy. Our advice, help and expertise is often needed and happily given by our employees. This includes explanations of latex care, products, treatment and storage of your showstopping pièce de résistance!
-------------------------------------------------------
Singletail Whips are a Way of Life!

Your Lifestyle offers an immense range of impact tools in our physical showroom. From canes, to floggers, paddles, crops, ticklers and whips. From very soft to extremely hard. Made out of rubber, leather, fibre, wood, metal and more. From simple and cheap to intricate and durable.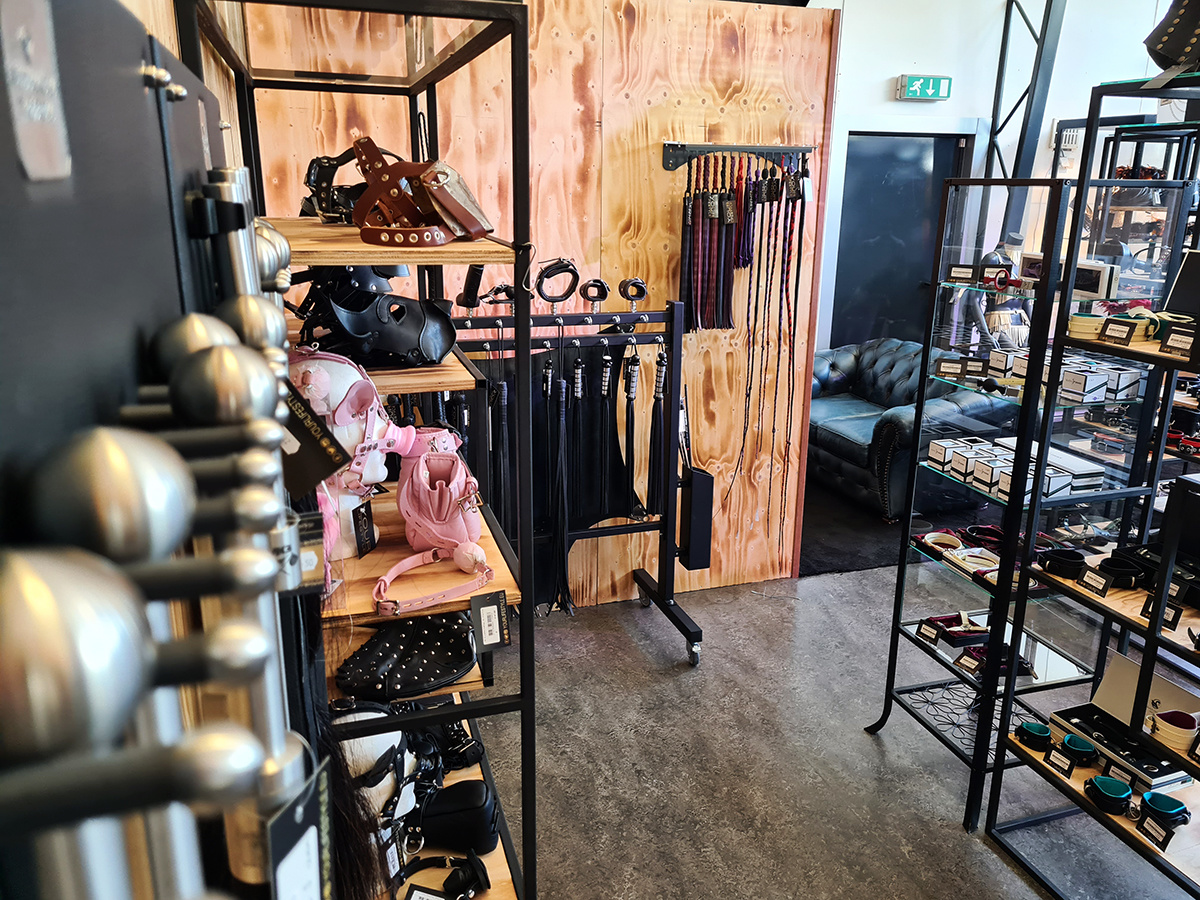 On the top-end of of this abundant spectrum, are our paracord Singletail Whips.

Handbraided with the greatest care and precision. Every single one of these whips is cherished. They are tested for balance and performance, durability, flexibility, handling and approved by our very experienced whipmaker.
Their aim is true. Their crack is deviously loud. Their speed and ease of use are shockingly great. But that isn't the end of it. Because Our whips are built in a unique way; they're made with slender loops at the fall and cracker. Meaning they are segmented. No knots that break the streamline or made the whips clumsy. And on top of that, it makes for a fantastically versatile and durable whip! You can replace the cracker ánd the fall easily with a large variety of other accessories. For instance, short & long dragontongues on the sáme whip, replaced in a few seconds! This way of building whips allows for whips that are versatile, streamlined and whips that can withstand the test of time. Worn pieces can be quickly replaced and your whip will be good as new!



Our paracord singletails come in different varieties:
The 3ft Bullwhip
A staple for everyone into singletail whips. Their handle is rigid and their length is ideal for both indoors and outdoors. Easy to handle and packs a tremendous punch!
The (2ft) microbullwhip
A small, yet powerful whip! It has a rigid handle and is extremely useful for smaller spaces and indoors. Without taking away the sting when receiving a hit and the glorious feeling it gives when using it.
The 2ft Snakewhip
This small whip with a flexible handle makes for a fierce opponent! Slightly more difficult to handle, but in the hands of a true artist it is deadlier and more accurate than a cobra!
The canewhip
This model is unique and developed by our whipmaker. This singletail whip combines the rigidity and ease of use from a cane, but adds the sting and fun of a bullwhip! Extra fun for caning the ass, and wrapping the whip around for a double hit in front. Their versatility is incredible. Easy to use in small spaces and in various ways. This is by far the easiest singletail to use, even for those that find their cousins too daunting or complicated to handle.
We try to have these models in our three basic colourpatterns (black, black/red, black/purple) in the store at all times. But keep in mind that these whips are handmade with great care; it takes time.
Aside from our basic colourpatterns, customers have the option to select their own individual colorschemes! They will be custom made and unique. One of our employees has her own Rainbow Bullwhip!
In short: our paracord whips are magnificent pieces of craftsmanship and a lot of fun to use.
Come to the showroom to test them out or ask for additional info.