lets pump it up!
LA Pump offers high-quality pump products for men and women. These products have been proudly made in the US for more than 20 years and are well known around the world as the leading brand in vacuum penis pumps.
L.A. pump designs its products with safety, comfort and maximum penis enlargement in mind, using the latest technology in penis enlargement. They offer a unique line of handmade, diamond-cut, polished cylinders for enlargement of the penis, penis and balls, nipples and foreskin through hyperemiation (vacuum pumping).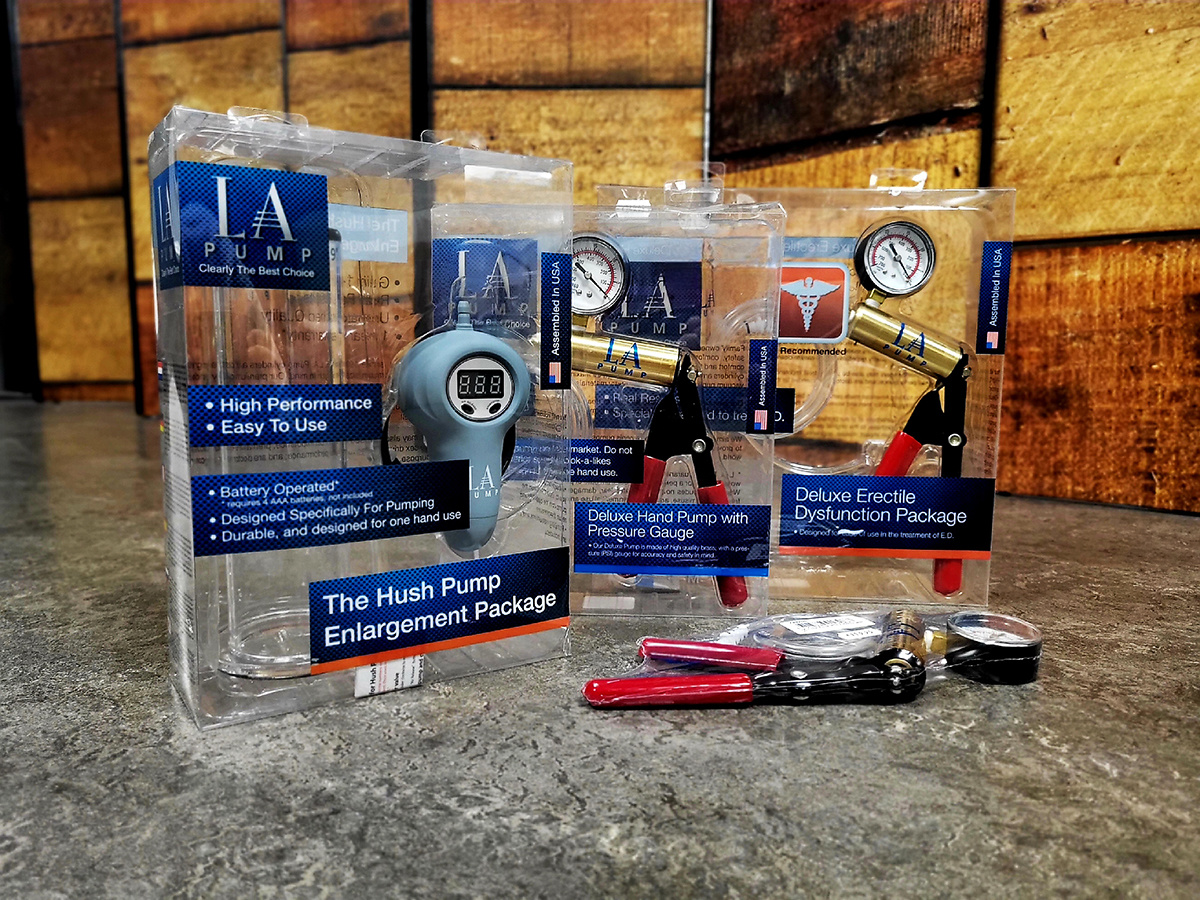 An erection pump is an alternative drug-free medical device that if used properly is very safe. As with any drug, it is important not to use the product other than as recommended. At Yourlifestyle, we can give you specific advice and help you choose the perfect pump to suit your needs.
For example, research shows that an erection pump is 80% to 90% effective. Moreover, with an erection pump, men can enjoy sex for up to 30 minutes without the side effects and costs of viagra or other erection drugs.
In our showroom at koumenweg 3, you will find different types of penis enlargement pumps that can be used interchangeably with any of the cylinders, or for any of the male or female LA Pump products.
The manual wet or dry pump is designed so that you can use it wet in the bath or shower but is also suitable for dry pumping. The deluxe penis enlargement pump with gauge meter can only be used for dry pumping. This is because the gauge is not waterproof so, like the electric penis pump, it should only be used in an area where there is no water. If you want completely effortless pumping then the electric pump is the product for you. It features an automatic safety valve to ensure safety and satisfaction.
vacuum pumps are suitable for men who want a natural improvement in the length and width of their penis, men with erectile dysfunction who want to get an erection without erectile pills and men with Diabetes and erectile dysfunction who need help getting and maintaining an erection.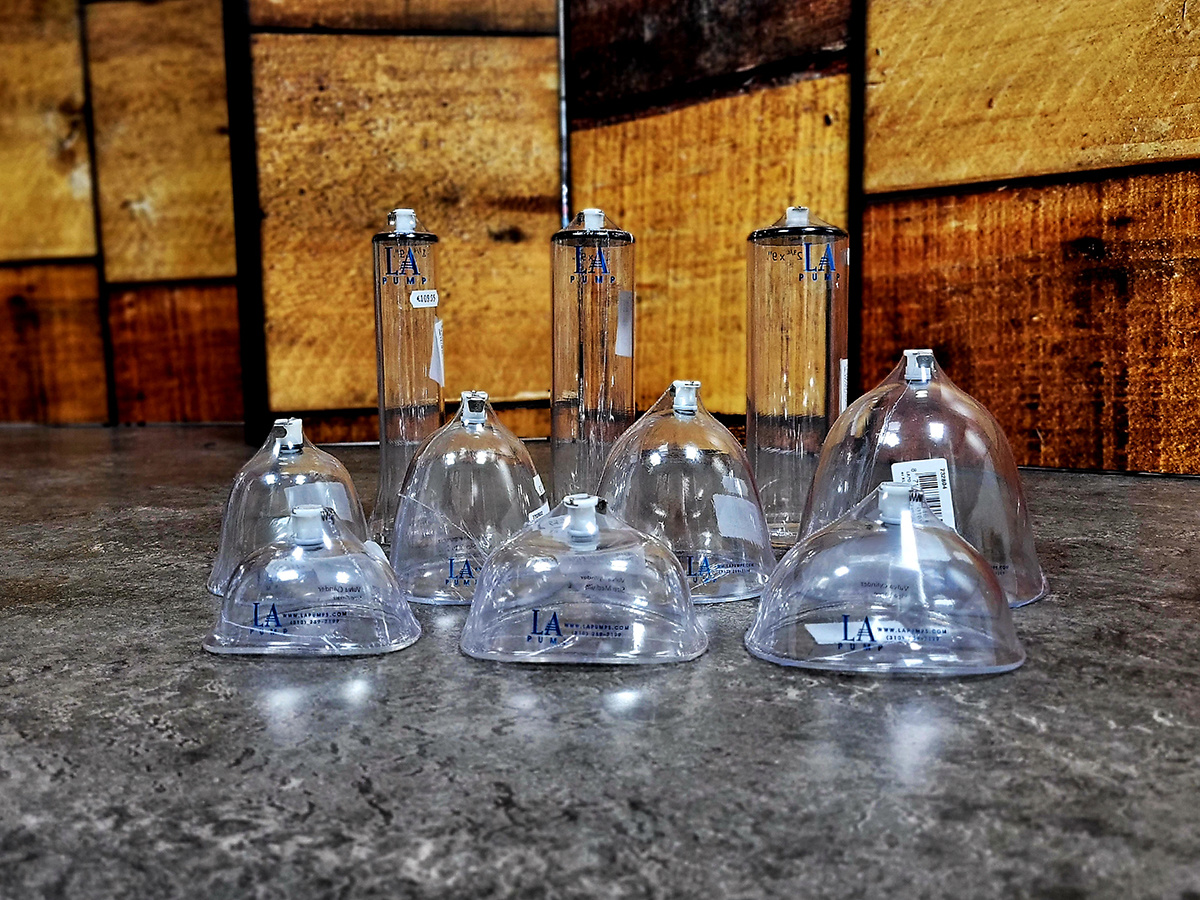 The principle of pumping is actually quite simple, a transparent cylinder, usually made of acrylic, is placed around the penis. At the end of the cylinder, a hose is connected to a hand pump or an electric pump, which removes air from the cylinder. As the air is removed from the cylinder, the penis is pulled further into the cylinder and towards the walls of the cylinder, making the penis bigger. The underlying science is you can also train the tissue of the penis.
By forcing blood into the corpus cavernosum, the tissues and ligaments are stretched. This stretches the tissue around the chambers, called the tunica albuginea, allowing more blood to be stored in these chambers in the longer term, resulting in a longer, harder and thicker erection.
Most men report a significant increase in size, both during pumping and between pumping sessions. Regular use of vacuum pumping gently stretches the supensatory ligament, so think of it as the workout for your penis. In fact, most men report permanent results after about a month of regular training.
If you have any doubts or questions, feel free to come in and we will discuss your options together.