With our shop full of the nicest, tastiest and most exciting items, you might not realise it, but the most fun to share with each other still remains your partner's body.
And your partner and yourself naturally deserve the best quality. Give your partner's body the attention it deserves. For instance, how about surprising each other with a sensual massage? In our opinion, a good erotic massage oil is therefore a must-have for the cold dark days. Enjoy a wonderful sensual, erotic massage in a warm, candlelit room. Where scent, sensation and all the senses are stimulated. Especially for that, in our showroom at Koumenweg 3, we have wonderfully scented massage oils from the Shunga brand.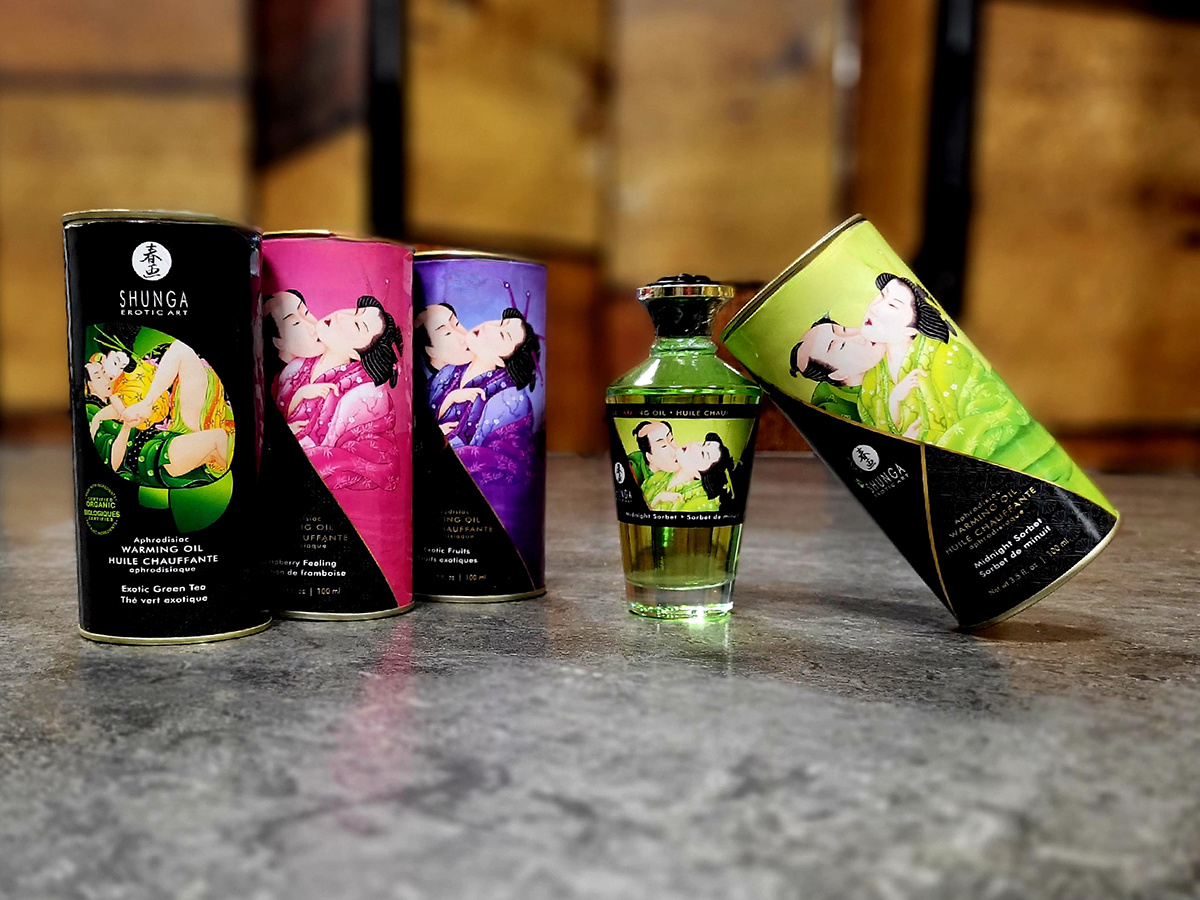 Shunga Erotic Art's mission is to provide quality products to enhance intimacy for couples who want to add variety and sensuality to their lovemaking. According to them, there is a sensual and sexual being in everyone who wants to satisfy their partner and reach new levels of intimacy. As far as Yourlifestyle is concerned, we can only agree.
The packaging also exudes this sensuality and eroticism. Fitted with stylised Japanese illustrations, they are thus already a feast for the eyes. Moreover, the products are all animal-tested and gluten-free.
WHAT DOES SUCH AN EROTIC MASSAGE OIL ACTUALLY ENTAIL?
These oils are based on 100% natural cold-pressed oils, vitamin E ( antioxidant) and with libido stimulating properties. The great thing is that you can also use these erotic oils intimately. A yoni or a lingam massage with this oil is absolutely recommended and can genuinely be called a pleasure. Or go for the body-to-body massage, and use your whole body to pamper each other. The oil makes your skin feel wonderfully soft and gliding, without feeling greasy or sticky. The oil conditions your skin, leaving it soft and well-nourished. The oil continues to glide and the scents remain extremely stimulating.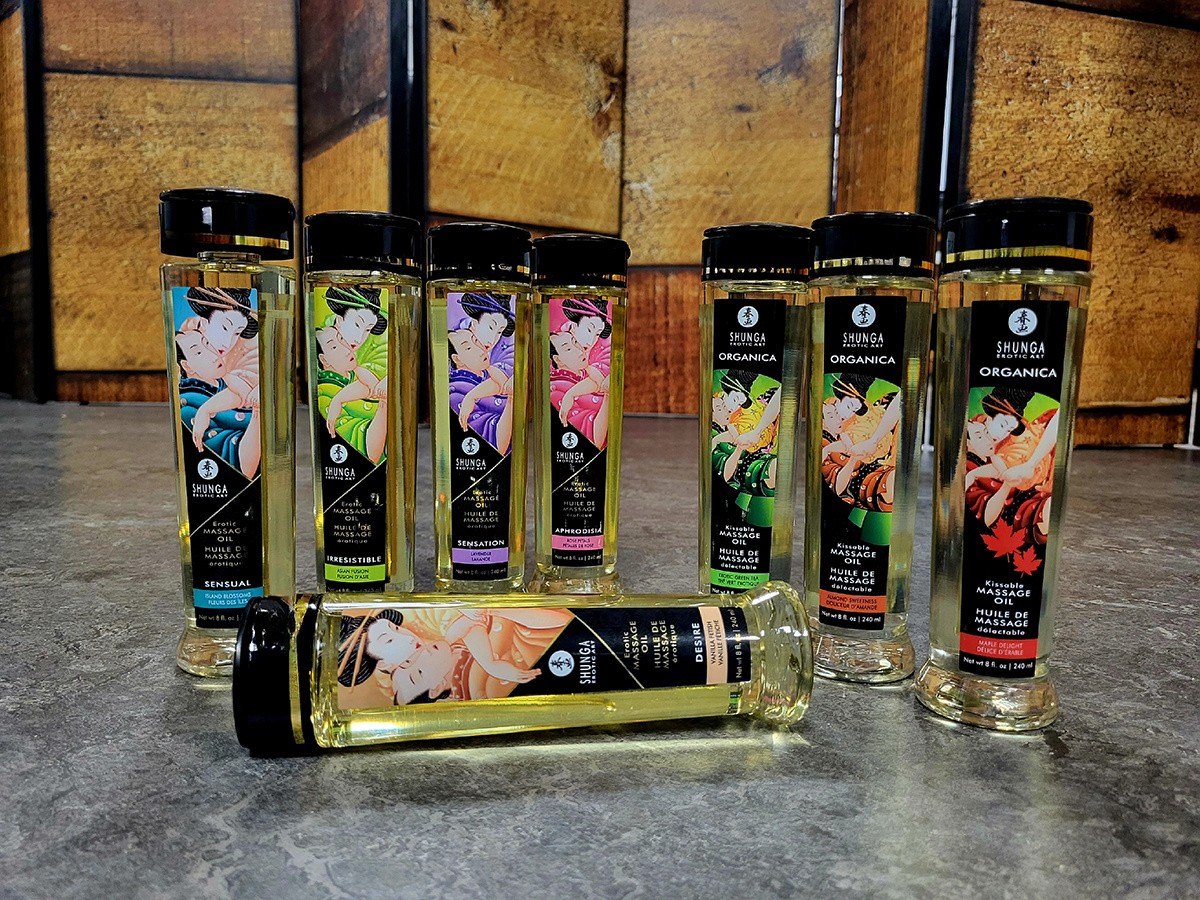 There are also erotic massage candles from Shunga. What can you do with these?
This lightly scented soy-based candle first creates the romantic atmosphere to get you in the mood. Once melted, it will function as a warm oil ideal for your intimate massage. Also based on 100% natural oils, these candles feature soft subtle scents that leave the skin soft and silky. The candle burns for up to 4 hours. The warm oil does not burn, but feels reassuringly warm to the touch. With careful use, you can even reuse the oil! This is because the oil becomes malleable again when it has cooled down sufficiently.
THERE IS SOMETHING ELSE NEW! THE APRODISIA WARMING OIL BY SHUNGA. WHAT IS THIS?
Just a bit different from a massage, but incredibly exciting to spoil each other with is this delicious edible warming oil. This oil is specially designed for the erogenous zones. Drop small drops on your partner's body, massage lightly and activate the oil with your breath and soft intimate kisses. As a result, the oil will release heat and add an extra sensation to your play. This oil is edible, so feel free to use your tongue in play. A heartwarming product!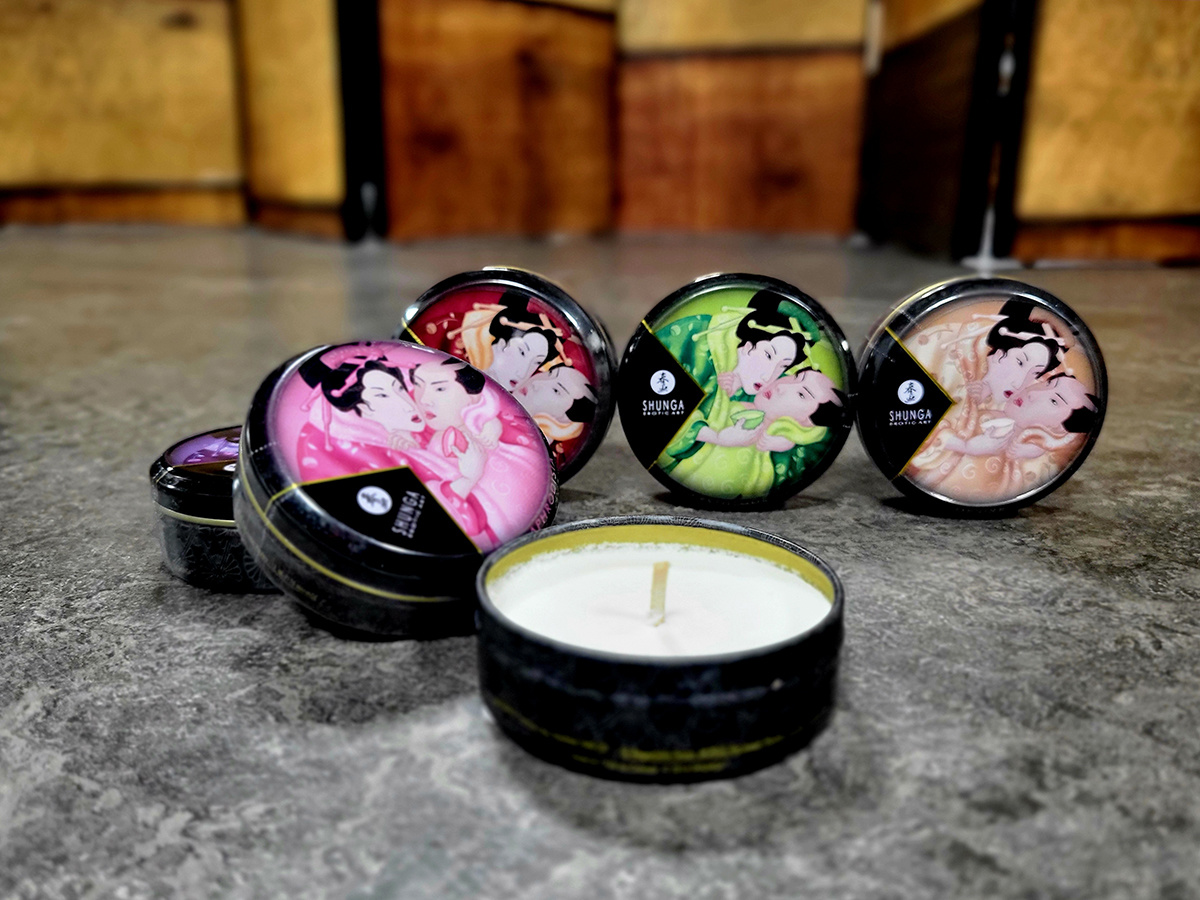 So feel free to drop by Yourl Lfestyle in Hoensbroek and let Shunga's challenging scents convince you. Rise to new sensual heights!