OUR RANGE OF GLASS TOYS

Have you ever considered a dildo made of glass? Because we understand that glass is not the first material people think of when it comes to sex toys.
But are you, like us at Yourlifestyle, also curious and curious about the pros and cons of glass? Then read on quickly.
Let's dispel the first myth right away. A dildo made of glass must be very fragile, right? The not-so-surprising answer is no. In fact, erotic dildos use a different kind of glass - a toughened material known as borosilicate glass.Even if it breaks at all, this glass does not shatter but breaks into cubes. These dildos can not only take a beating, but also withstand extreme hot and cold temperatures.
This brings me straight to several advantages of glass over, say, TPE or TPR as a raw material for a toy. For instance, glass not only offers firmer and more solid stimulation and penetration but it is also sensitive to temperature. So you can cool them down or heat them up as you wish; just think what this can add to the sex game you are having with yourself or your partner! For example, think about an external massage of your erogenous zones such as nipples, the clitoris. Here in Heerlen, temperatures are already running high at the ideas of the possibilities. A frozen glass dildo? Play with temperature and discover a new dimension!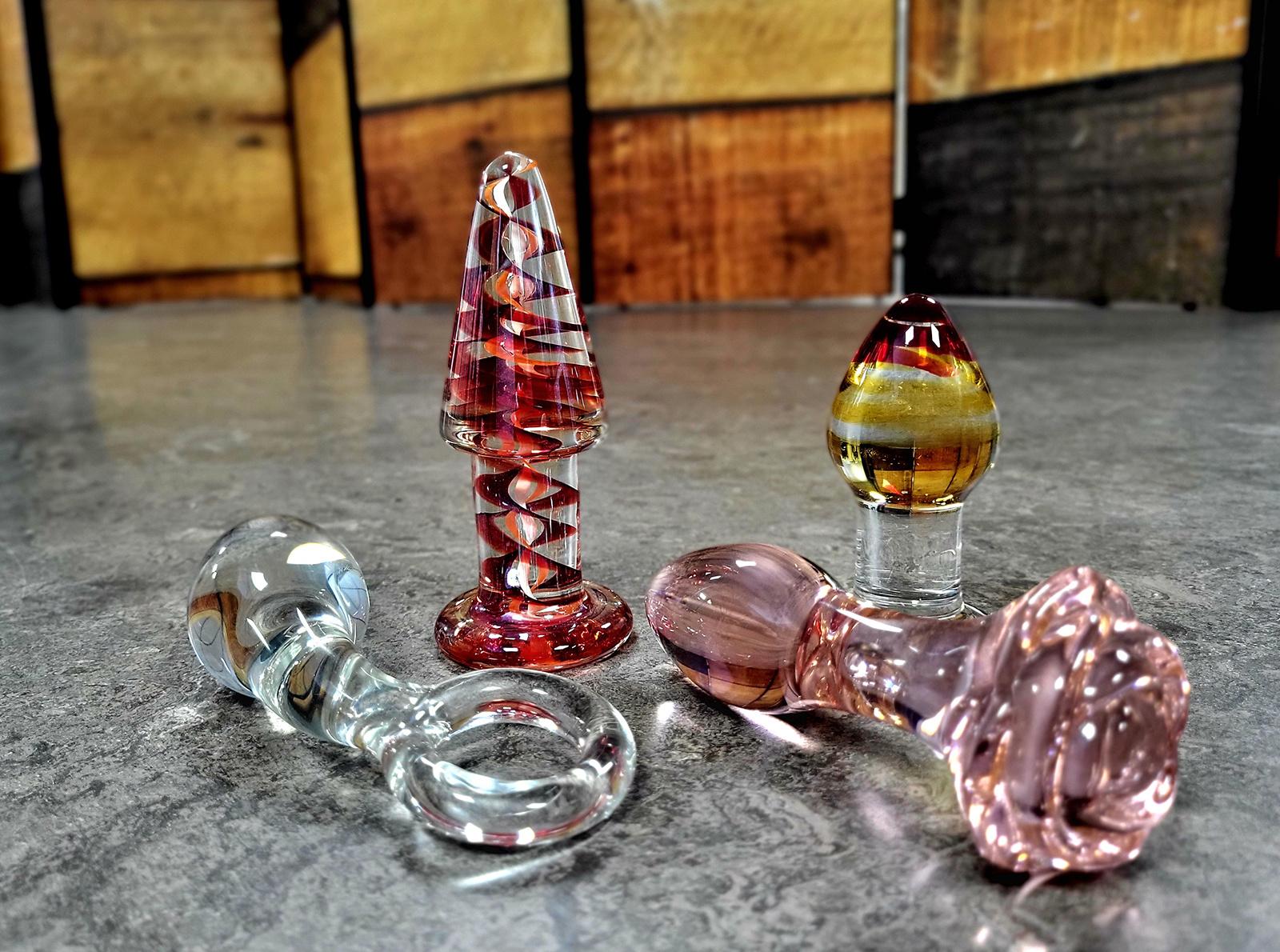 What is also nice about glass sex toys is that unlike silicone toys, these toys can be used with any kind of lubricant or massage oil.
One of the biggest advantages of glass dildos is hygiene: they are very easy to clean and sterilise. Because they are free of latex, phthalates and other chemicals, they are hypoallergenic and safe for your body. Borosilicate glass will not scratch easily, is non-porous and will not retain bacteria after cleaning with a toy cleaner, for example. So it is ideal for all openings you and your partner like to use!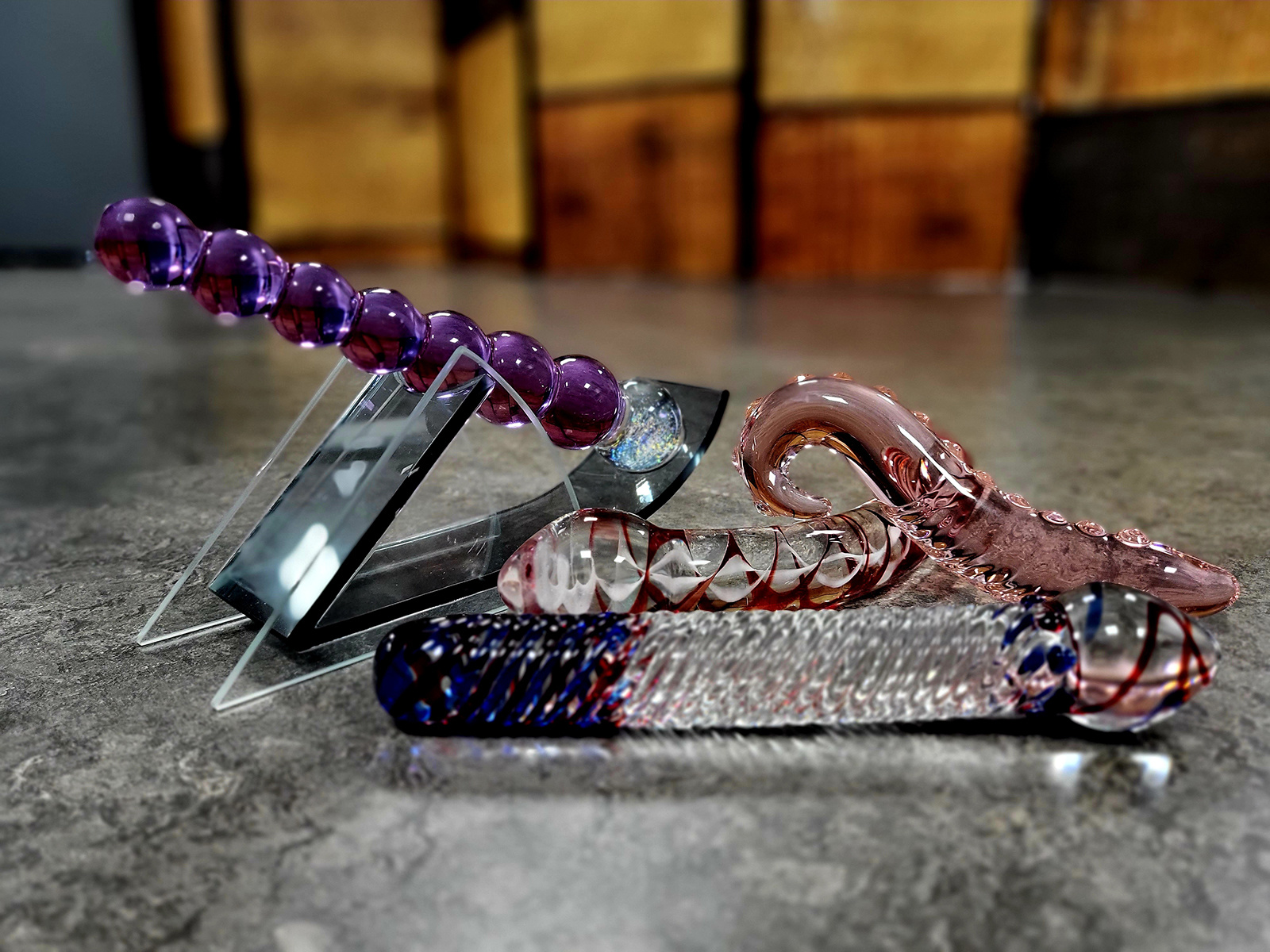 Tired of your toy? It can go straight into the bottle bank, as glass dildos are recyclable, making them even a very eco-friendly choice.
Glass dildos are actually very beautiful and challenging works of art that are perfect for experimenting in your erotic play. Elegant, with beautiful designs; with internal or external crisp colour combinations, geometric shapes or totally transparent.
In our showroom at Koumenweg in Heerlen, we have selected an exciting range of glass dildos and plugs for you from the well-known brand Kiotos and more. We have glass toys with ribs, studs or beads for you.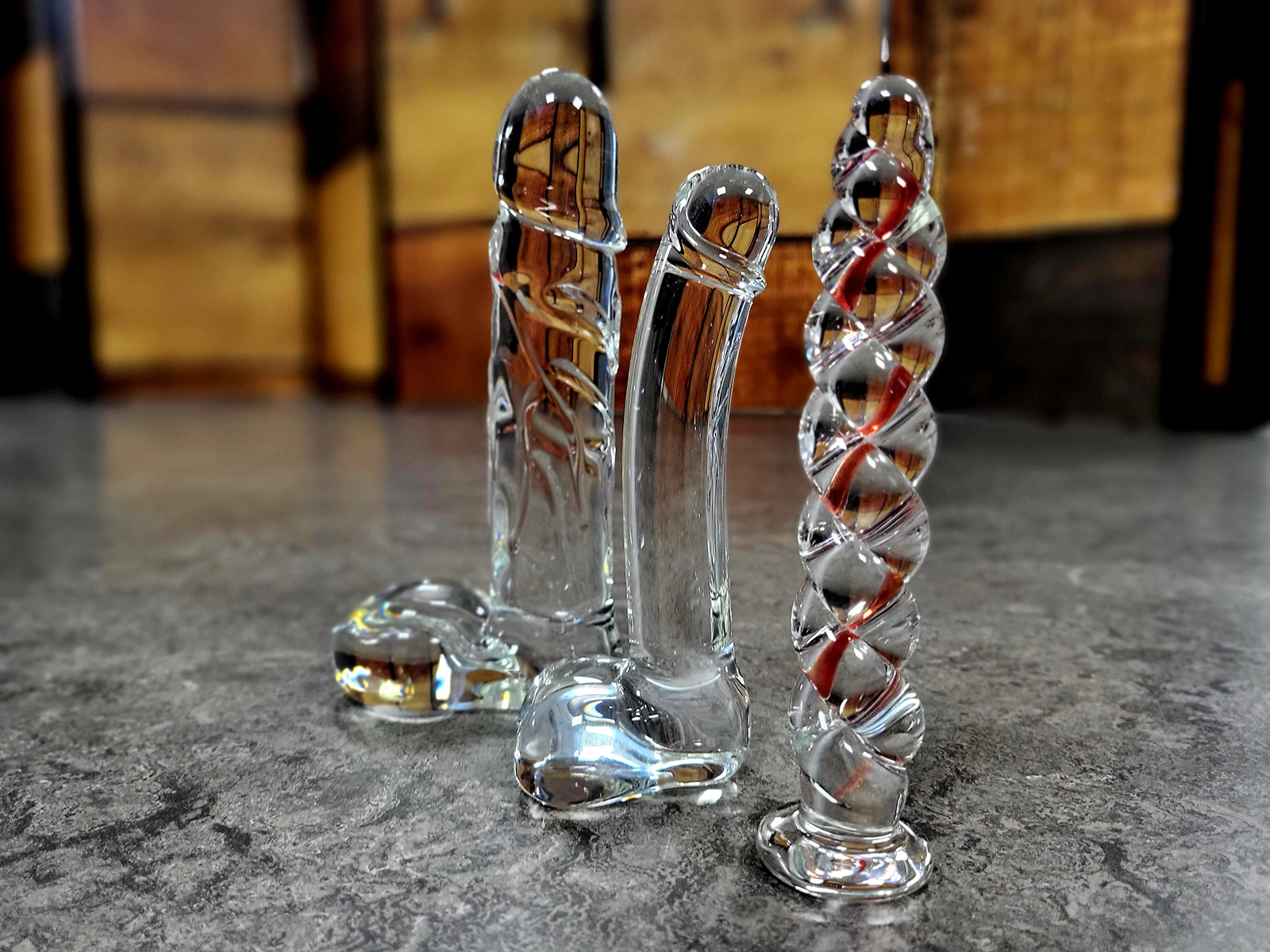 If you have now become curious, but find it difficult to choose, we are of course here to help you! As always. Honest, trusted and judgment-free. That's what we at YourLifestyle stand for.